Featured Family – Steve and Jasmina
From time to time, we like to feature a Catholic adoptive family. We'd like you to meet Steve and Jasmina, a hopeful adoptive couple living in California. We encourage you to read about their life in their own words. Here is what they have to say:
Our Life
Now married for ten years, we enjoy our lives together and treat each other with respect, love, and trust. The best of friends, we find God always at the forefront of our marriage. We have faced infertility when deciding to expand our family and feel adoption is now our path and are excited to begin our family through this journey with you.
We enjoy working in the garden, playing ball with Harley, our dog, and spending time at home together. Our neighborhood is a great place for daily walks. We like to run marathons and enjoy other activities in our city. Our family and friends provide us with a great support system, and we enjoy cooking and hosting dinners with them. We are excited to be able to share adventures and our lives with your child!
Meet Jasmina (by Steve)
My soulmate and the love of my life, Jasmina is a smart, funny, and a sensitive woman. She is a great listener and really empathizes with other's needs. Filled with passion for what she believes in, she always seeks to help others. As a special education teacher, Jasmina is always helping her students thrive emotionally and academically. With her love for her family, I am sure she will be a great mother!
Meet Steve (by Jasmina)
Steve is my partner and a blessing in my life. With his loving heart, he attracts others, and has a funny and outgoing personality. He makes new friends wherever he goes. He really enjoys spending time with his family and I have no doubt that he'll be an amazing father!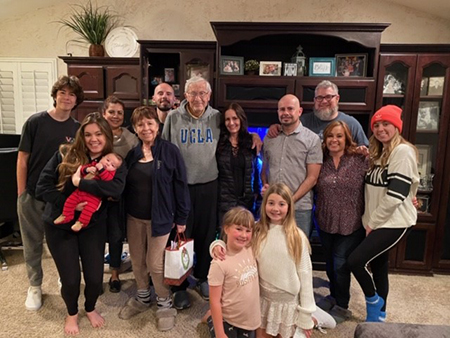 Our Family
Our families love and support each other, and are a blessing to us. Everyone gets along well together and we enjoy holidays and birthdays with them all. Most of our families live in the same state as us, California. We like to visit and stay in touch with our family members who live on the east coast, Colorado, and even Vienna where Jamsina's sister lives.
To connect with us, please fill out this form and we will get back to you. We are looking forward to getting to know you!